---
When they are in a regular prison, (behind the wall), they will get a progress review and if they are all clean record for 90 days they will put them in if they qualify, (there are many stipulations to qualifying). If they make it to like a work camp, they have to be there for a year, then they have to request a transfer to a work release. At least this is how it works from limestone to childersburg and from elmore to childersburg. (from experience)
Hope this helps you some. If you have any other more specific questions feel free to pm me and I will do all I can to help you.
__________________
Baby Gal Loves Baby Yank
"True Love Stories Never Have Endings" R.B.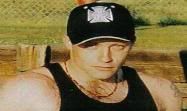 IF His Love Were A Grain Of Sand Then My
Love Would Be A Universe Of Beaches.
unknown